Italian League 21-22
Game board
Cycle 37 – 15/05/2022
Verona

Saturday, 14/05, 19:00

Turin
Udinese

Saturday, 14/05, 19:00

Specia
Rome

Saturday, 14/05, 21:45

Venice
Bologna

Sunday, 15/05, 13:30

Sesotho
Naples

Sunday, 15/05, 16:00

Genoa
Milan

Sunday, 15/05, 19:00

Atlanta
Cagliari

Sunday, 15/05, 21:45

Inter
Sampdoria

Monday, 16/05, 19:30

Fiorentina
Juventus

Monday, 16/05, 21:45

Lazio
ONE System | 14/05/2022 17:54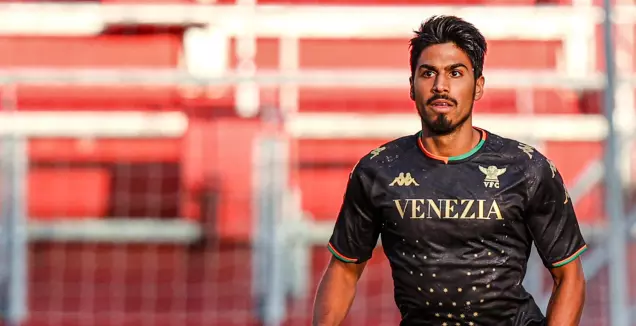 Dor Peretz can move to a new group. Even before Venice's game against Roma tonight (Saturday), the team in which the Israeli plays lost all chance of surviving in Serie A, this is due to Salernitana's 1: 1 against Ampoli and Venice's bad internal balance in the fight against relegation.
Due to that, Dor Peretz will become a free agent and will be able to move to a new team this summer. Venice is now in last place in the table with two more rounds to play, six points away from a safe shore where Sarlanitana is, but in a bad internal balance and therefore officially relegated to Serie B after one season.
Peretz has made 19 appearances this season in all competitions, including one in the league and one in the cup. Regarding Salernitana's game, she enjoyed a goal from Federico Bonacoli (76) to erase Patrick Coutrona's advantage and thus leave herself a chance to survive when she is two points above the red line. The guest from the bottom could still have won, but Diego Proti missed from the penalty spot in the 84th minute.